Digital marketing companies use strategies like SEO, SEM, SMM, Content Marketing, and Mobile Marketing to make sure that their brands and business websites are always visible to the digital customer.
The Key Steps For Digital Marketing Are As Follows:
Gather Data And Analyze
Plan initial strategy through:
SEO
SMM
Paid Ads
Affiliate marketing
Establish And Run The CampaignIdentify the media
Ensure that the campaign is responsive in all devices, all specifications, and protocols.
Carry Out Search Engine Optimization (SEO) Activities
Work On Strong Content To Promote Brand
Monitor the campaign and trace results
Measure key performance indicators (KPIs)
Gather Important Data
Who is the user and what he is following
What are the activities of the user on the internet?
Which digital channels are used by users for a particular product or service

Location of user

Usage of digital media

Actions of users on your website as well as on competitor websites

Analyze and Report

Revise and reorganize campaign if necessary
Lamdasoft, being the leading digital marketing agency in Salem, fulfills all the needs to promote your business online.
What Is Digital Marketing?
It is the marketing strategy used to promote your business through digital media channels. The difference from traditional marketing is that you can easily track the results of a digital campaign which enables you to modify your strategy as needed. You can also keep track of your real-time return on investment ( ROI).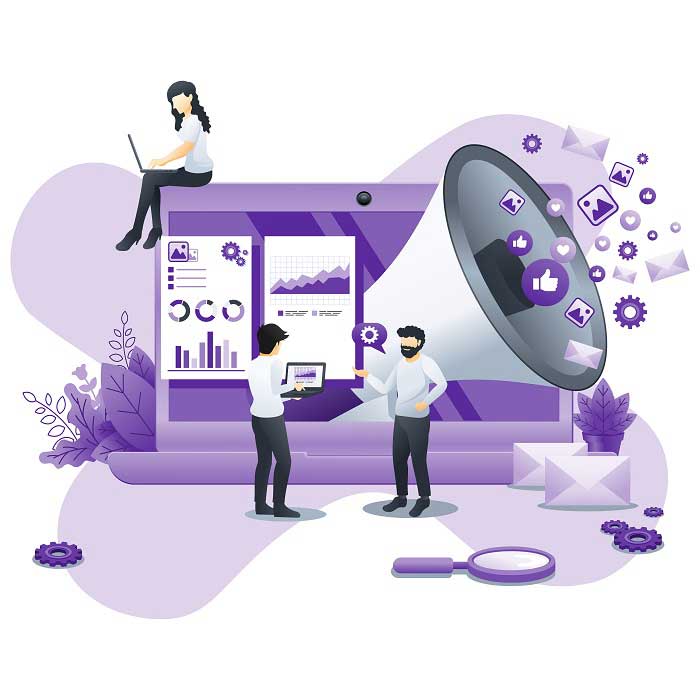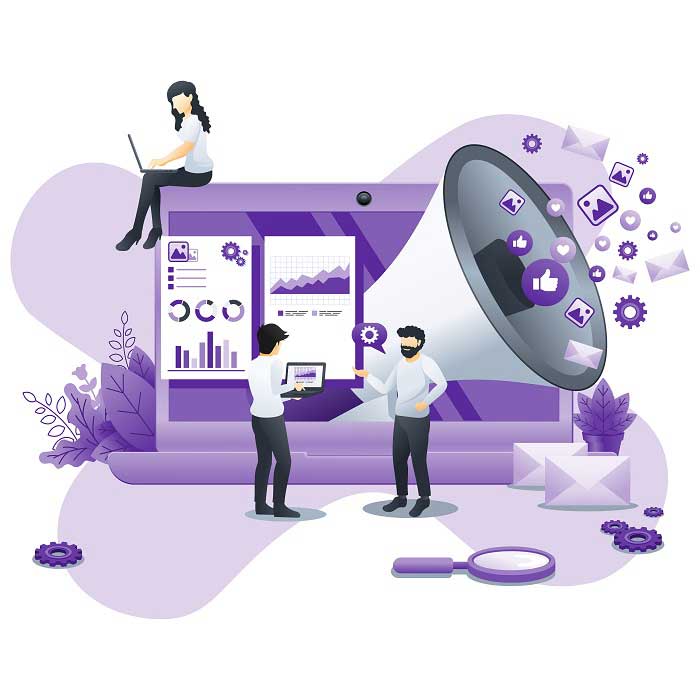 Digital Media Used:
Internet Mobile apps
Instant messaging
Social media
Email
Types of Websites Designed
CMS website
Static website
Dynamic website
Ecommerce website.
How Does A Digital Marketing Expert Work?
A digital marketing expert understands your business and your target customers.  He gathers data about the current state of your brand in the digital field.  According to the info he gathers,  more analysis is done and campaign mix and schedules are also decided.
Unlike traditional marketing, digital marketing is a continuous activity.  The first task is to bring your website to the top of the search engine results and work hard to keep it there continuously.
Traditional marketing itself features digital elements like QR codes which are embedded in newspaper advertisements.   Television or radio ads also mention websites.   People want to know your website as they would like to know your telephone number.
The Importance Of Digital Marketing Companies
With all these activities which are involved in digital marketing, it is not possible for a single person to manage the scope of marketing.   Traditional marketing responsibilities are handed over to advertising agencies but people are hesitant to handover digital marketing tasks to digital marketing companies.   This is because people assume that they themselves can manage any activity done through the internet – like writing blogs, creating a Facebook page, and more – but it is practically difficult to handle all the responsibilities single-handedly.  Continuous work by different expertise only can bring out excellent results.
A digital marketing agency offers complete services in a cost effective method because you pay a comparatively low amount for a variety of professionals than paying individually to each one of them if you hired them full time.